My great aunt, Chaya Silberman, married Joachim "Muni" Getter in Przemysl, then Austria now Poland in 1926. They moved to Thonon-les-Bains, France on the south shore of Lac Léman and had a daughter named Blima (Florine) in 1927. When the Nazis invaded France in 1940, Florine was sent into hiding in the south and soon, her parents and Muni's brother Aron and his wife Esther were arrested and sent to the French-run transit camp at Drancy.
On July 24, 1942 Chaya, Muni, and Esther were loaded into boxcars headed for the Auschwitz-Birkenau death camp as part of convoy #10. It is presumed that the women were murdered on arrival. At some point, Muni was transferred to the Mauthausen labor camp near Linz, Austria where he, miraculously, survive the holocaust. Aron was deported on convoy #22 in August 1942 and presumed murdered.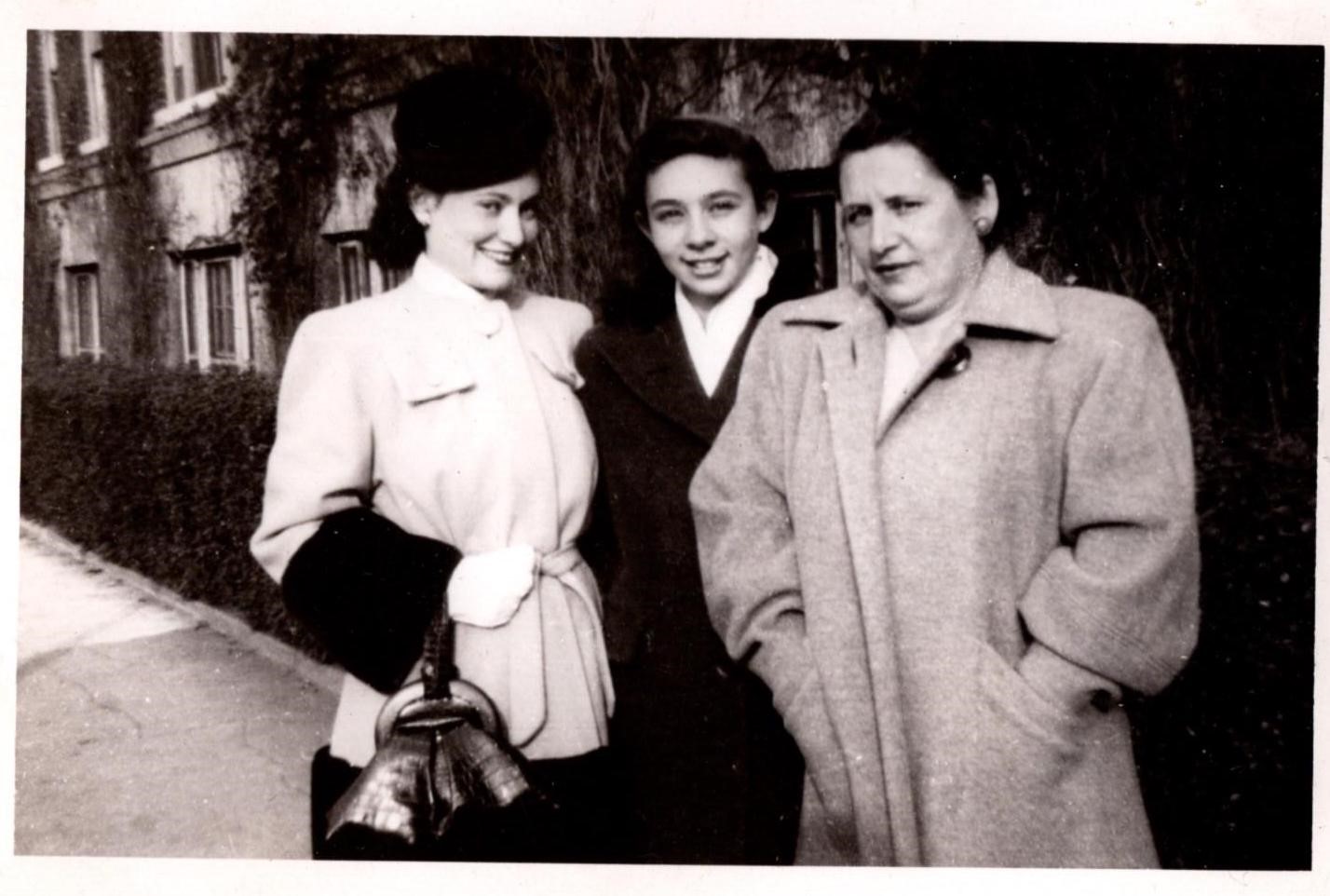 After liberation, Muni returned to France and after a year of searching, found Florine, now 19, who had gone to Paris to try and find her parents. My grandfather Emil Silberman arranged for immigration and a plane flight for Florine to New York, where she lived with him, my grandmother Fannie, and my mother Dorothy for a time.
Sometime around 1990, a woman named Silvia found a box of photos in a garbage can in front of the brownstone she lived at in the Chelsea neighborhood of New York City. The photos were old and the faces interesting, but the woman, an art student, was busy and packed them away, soon forgetting what she had. Fast forward to 2020. Now an art professor, married, with a young daughter, and moved to Florida, Silvia's locked down with nothing but time on her hands, so she gets the Chelsea box out of storage and digs in. One photo has an odd name scribbled on the back. On a whim, she Googles it: Muni Getter. Up comes my Przemysl blog which quickly leads to my email inbox.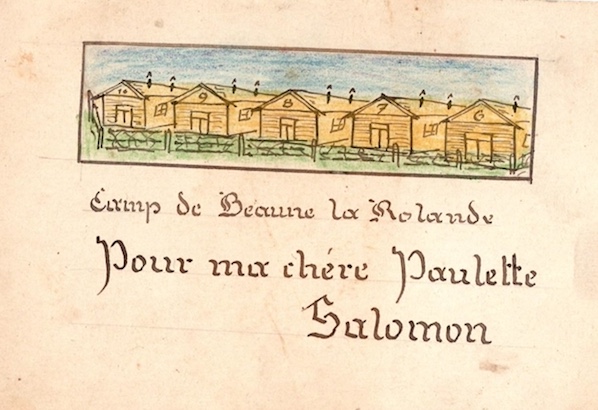 I now know that the box belonged to a woman named Paulette, or Perla, who grew up in Przemysl and married her school sweetheart, Salomon Abend). Like Chaya and Muni, the couple moved to Paris sometime in the 30s though we do not know if the couples knew each other in either Przemysl or Paris. Salomon was arrested and sent to the Beaune du Rolande camp - he sent Paulette photo cards from there including the heartbreaking one to the right - then was deported to Auschwitz and murdered. Paulette survived the Shoah hiding in France, though I don't know exactly how. In 1949, Muni sailed from New York to France then in 1950, returned with Paulette, now his wife. We do not know how they met, or when or where they married.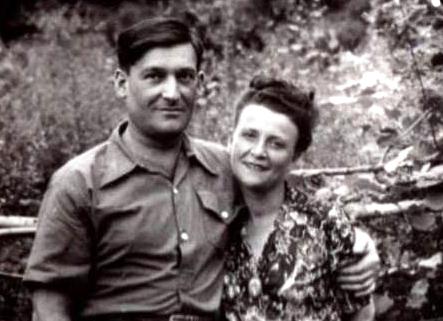 The box of photos contains many other mysteries and surprises. There is much work to be done identifying friends and family, most gone now but a few I've found very much alive. There are many photos of Chaya, until now, my family had known her only from a single photograph taken when she was perhaps 13.

For me, the icing on the cake is a book for matches from my parent's wedding!



--David Semmel May, 2020